Mango Animate Helps Teachers Energize Virtual Classes with Animation Videos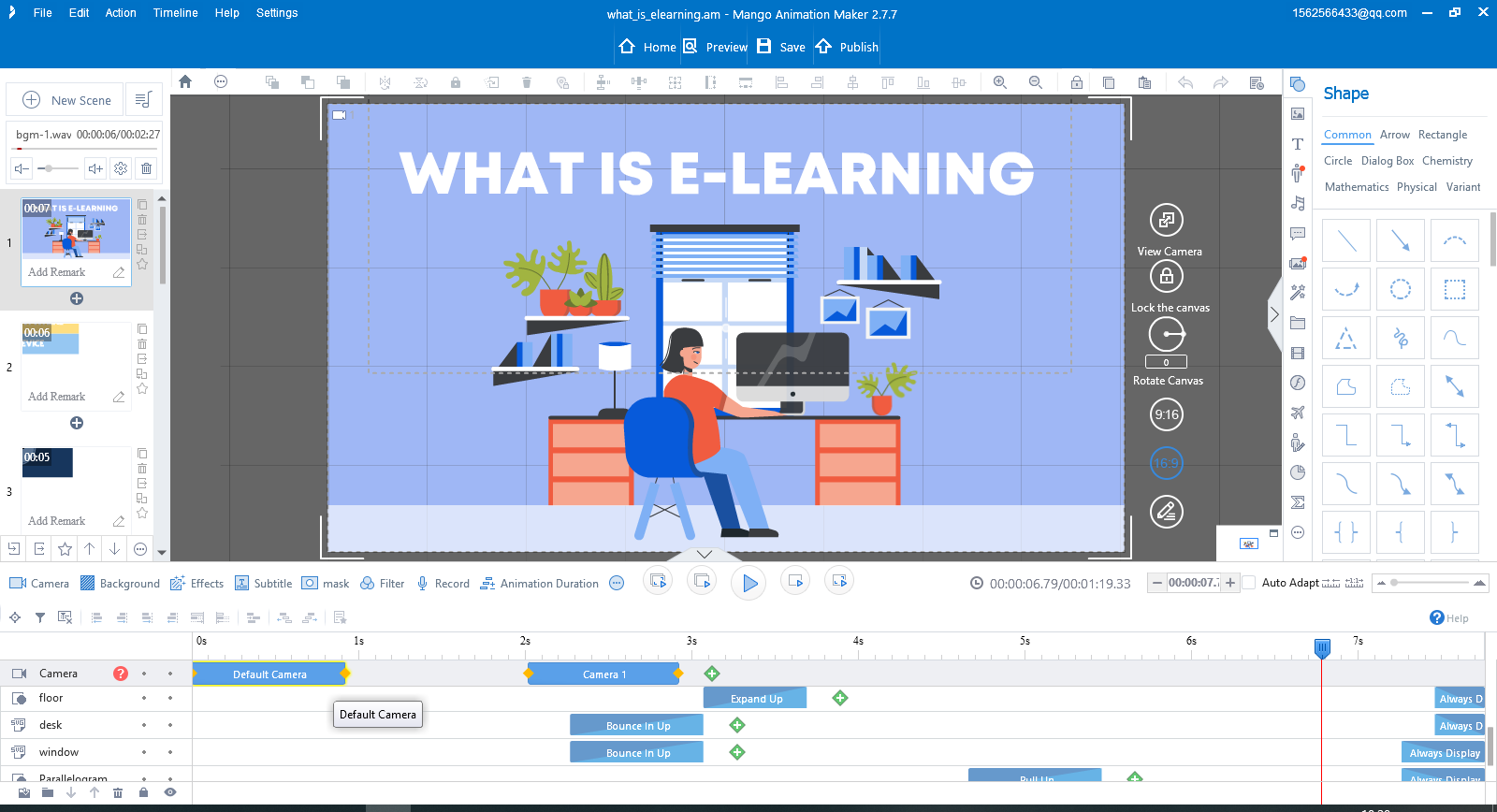 Mango Animation Maker is the perfect choice for teachers to make animation videos for remote teaching.
Animation videos are used widely by educators during remote teaching. One of the best animation video maker is presented by Mango Animate.
In a time where virtual classrooms are the norm, many educators are seeking innovative ways to reach their students during their remote learning. Mango Animate brought out a remarkable software program, Mango Animation Maker, which teachers can use to create interactive animation videos that students love to learn with.
Mango Animation Maker is a powerful video maker, known for its easy-to-use interface and the expansive animation resources. Educators are able to create storylines with animation templates as if they were a professional animator. The software enables them to create teaching animation videos with customizable online templates or begin fresh on an infinite blank canvas. With the huge library of free media objects, teachers can customize their videos on the basis of the pre-designed templates for a more enriching work. Users are also given the option to upload and animate their own materials as per need.
The animation videos also include caption and voice narration expression where the teacher can use their own voice to explain curriculum points, create student brain breaks, and connect with students like they were in a physical classroom. Mango Animation Maker helps teachers create captivating animation videos that bring life to their virtual classrooms, keeping their students engaged throughout the online courses.
"During the pandemic, many teachers have turned to online tools to help teach their students in remote teaching. Mango Animation Maker wants to provide assistance for those needing a new way to deliver content in their daily lessons," said Winston Zhang, CEO of Mango Animate. "With this software, teachers can keep students focused in their classes and create their own custom-made animation videos. We hope with our product, they can motivate their audiences and help students get excited about learning while staying safe".
Mango Animate would like to assist all teachers in need of their tools and resources. They then have offered a 30% teacher discount for using Mango Animation Maker and continued to tailor solutions according to their teaching needs.
For more information, please visit Mango Animate.
About Mango Animate
Mango Animate has delivered many products helping users bring their creative ideas to life with unique storytelling. Their products include a series of animation video software that can help customers create amazing animated videos, whiteboard videos, character videos and more.
Media Contact
Company Name: Mango Animate Software Co., Ltd.
Contact Person: Paul
Email: Send Email
Phone: +86 020-61972665
Address:Room 1003, 10/F, Tower 1, Lippo Centre, 89 Queensway, Admiralty
Country: HongKong
Website: https://mangoanimate.com/